AudubonIT is your expert resource for IT consulting in New Orleans, LA. We'll help you evaluate your business' IT needs and tailor a management plan that meets them. Whether you need emergency troubleshooting and software services or you're looking for an ongoing, preventive approach to IT management, our solutions leave no room for uncertainty.
IT Support (Help Desk)
Don't let computer or network issues slow your business' productivity down. Let us assess and resolve issues in real-time, either remotely or on-site. From issues with single workstations, to network problems, to server troubles affecting multiple services, we'll get to the bottom of your problems quickly, no matter when they occur.
Reach us 24/7 for all of the following services and more:
IT Consulting
Network servers
Server management
Procurement
Security
*Available for Home and Business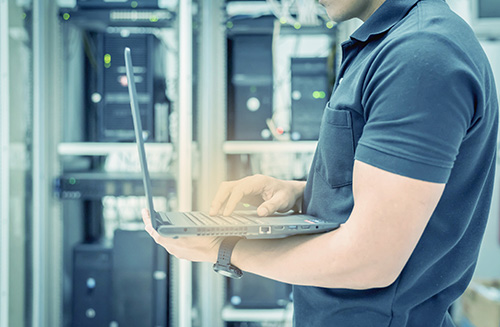 Managed Services
Ready to set your business' IT needs on autopilot? Through our managed IT services in New Orleans, LA, you'll get everything you need to do just that—including network monitoring, IT troubleshooting, updates, backups and much, much more. AudubonIT will oversee your complete IT management, keeping your system working flawlessly at all times.
Through our managed services, we don't just fix problems: we anticipate and prevent them from happening. We'll ensure your technology is driving business success and productivity, not hindering it. Best of all, through cloud integration and automations, our managed services give you the diversified skills you need for less than it costs to employ an in-house manager. We give you:
Monitoring
On-site support
Proactive support
Remote support
Reporting and analytics
Need IT Support?
Don't have an in-house IT staff? Need a little help keeping your computing secure, up-to-date and functioning efficiently?
Contact AudubonIT today to learn more about our remote and on-site IT services, and let us tailor solutions to help you compute more confidently.